Medieval Mercs is the final Digital Homicide game donated to Darklordjadow1 of YouTube. This is how he managed to get hold of some of the company's worst games ever made. (It's also how I successfully gathered credible data for our podcast episode.) He reviewed this game in the same video after Attrition: Nuclear Domination and Temper Tantrum. Kolby KRD of Steam donated all three games to him to review on YouTube.
Darklordjadow1 described Medieval Mercs as "a side scrolling, beat 'em up [game]. Move left and right with the A and D keys. Attack with the mouse button. And die in about 10 seconds. Damn!"
The game is sort of an RPG. You fight and encounter where the enemies are ridiculously more powerful than you. You die very quickly. And you slowly gain experience in items until you're strong enough to survive the battle. Yes, the central mechanic of the game is repeatedly getting the ever loving shit beaten out of you to slowly gain XP. Doesn't take long before your morale and interest go straight down the drain.

– Darklordjadow1, Digital Homicide Library Review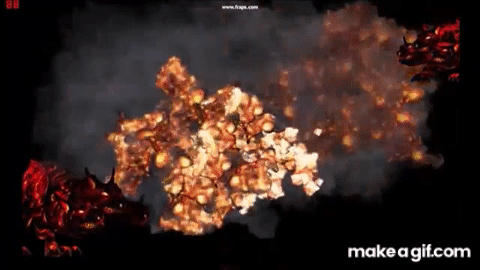 You get some really strong super attacks. And if the enemy has dropped coins, you can buy health refills. [You] may fight. But the enemies are so broken. They only prolong your death a minute or two. There's no way to avoid taking damage.

– Darklordjadow1, Digital Homicide Library Review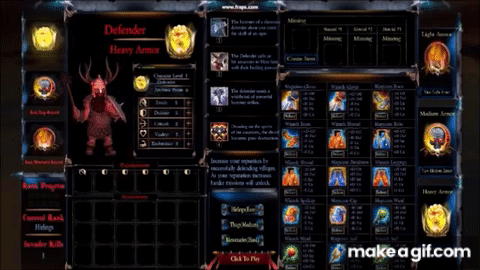 The enemies cannot be outmaneuvered. They don't flinch when you hit them so you can't stop them from attacking you. You can't outrun them. There's no block or dodge maneuver. And I really hate these harpy things or projectiles that explode and you can't dodge. There's no tactics, no strategy, just you getting pounded into dirt again. And again.

– Darklordjadow1, Digital Homicide Library Review
"AND AGAIN!!! SHIT!!!" –
Medieval Mercs Review
You pick up inventory items that can be used to craft equipment in between levels. But the game idiotically showers you with gear for characters you don't unlock until the end of the game. So most of the shit you pick up is worthless! Sometimes the game will glitch and just not let you equip an item even if it's for the correct character.

– Darklordjadow1, Digital Homicide Library Review
His rants make this review entertaining. He clearly tried to find the good in Medieval Mercs despite knowing that it was a Digital Homicide game. Then again, he received this game as donation. So he made the most out of this review.
You start out with this dwarf character. And after about a half hour straight of getting my teeth kicked in, I get him up to level 4. I craft some gear he can actually use. And all of a sudden, the encounters are a total cakewalk. I'm dishing decent damage and somehow healing health much faster than I lose it. No idea how. I'm curb stopping all the enemies and not coming close to dying anymore.

– Darklordjadow1, Digital Homicide Library Review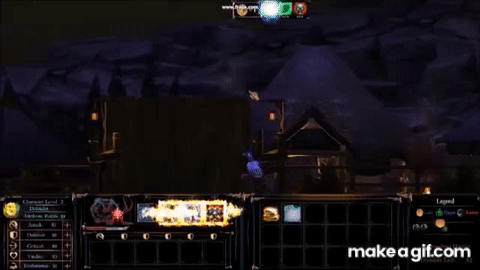 So the game has 2 settings = hard as balls and easy as piss. I don't even have to use the special attacks or items anymore. It's just one "Mash the button until everything is dead" level. Only now I'm The Unkillable Lord God King of the Dwarves and nothing can scratch me.

– Darklordjadow1, Digital Homicide Library Review
Once you complete 10 of these identical encounters in a row, you unlock a knight – who plays exactly the same as the dwarf. Only with some range and he's not leveled up at a second level that's identical to the first. [And] only with different enemies and skins.

– Darklordjadow1, Digital Homicide Library Review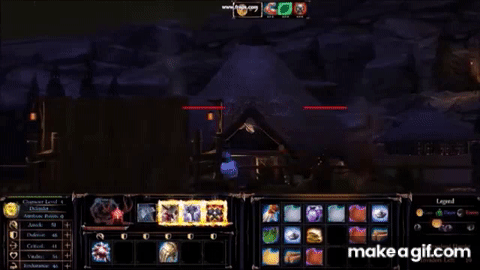 I swear the enemies aren't even stronger. They just look different. So playing the game is completely pointless, because the crap you unlock is exactly the same as the crap you start with. It's one simple level and I'm stuck in God Mode. Nothing poses any remote threat to me even on the higher difficulty level.

– Darklordjadow1, Digital Homicide Library Review
A Digital Homicide game is not complete without glitches.
Let's not forget the glitch that freezes the game [when] you attempt to manage your inventory mid fight so that you can actually pick up more random drops. Speaking of random drops, the enemies don't drop any items in the second level. And I'm not convinced that was on purpose. Plus you buy items and manage your inventory by clicking on the screen, while the enemies are still coming at you with no brakes. I'm kind of busy right now. Was there no better way to handle this system?

– Darklordjadow1, Digital Homicide Library Review
Overall, Medieval Mercs is basically one shitty level that you're asked to replay ad nauseum. And the combat is just mashing a single button with no skill or strategy. For the love of God. Do not buy it.

– Darklordjadow1, Digital Homicide Library Review
It was at this point that reviewing the Digital Homicide games seemed to break him. Except that they did not. (Spoiler alert: Medieval Mercs is the last game he reviewed out of the goodness of Kolby KRD. But not the last game he reviewed as the reference title can tell.)

Do you see yourself outdoing everything that Digital Homicide did as a game developer? Or you plan on doing something else as a freelancer online? The only way for you to know is by clicking the quiz. Then like our official Facebook page for more motivational content. See you on the next article.