Digital Homicide was one of the topics that Legends of the Internet once covered as a topic. I conducted research based on the best evidence available online. With most of them found on YouTube, I ended up transcribing notes and crediting sources.
Darklordjadow1 provided information on games that Digital Homicide released. Some games online depend on him for reliable game reviews. He can go as brutally honest as possible if he saw it fit. And in reviewing some of Digital Homicide's games, (donated by Kolby KRD), I found credible material for the podcast episode in question.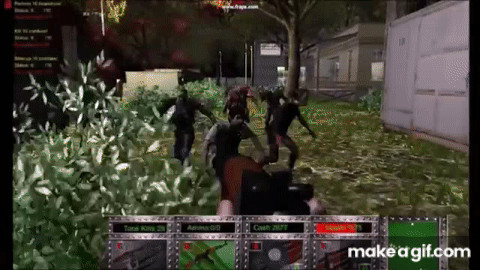 The Slaughtering Grounds was the most simplistic shooter I've ever seen. It was impossible to win as completing an objective simply caused the objective to reset. [It's] impossible to lose with infinite lives. And failing to complete an objective. did nothing. The entire game was just fighting one enemy type and it was so blatantly unfinished and poorly designed, you'd be hard pressed to find a single mechanic that worked correctly.

Quote from Digital Homicide Library Review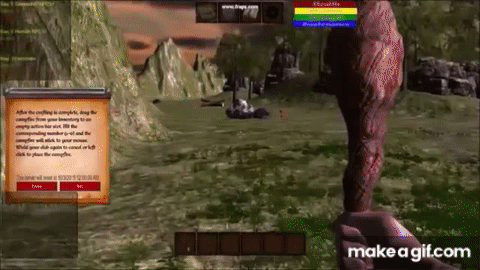 Forsaken Uprising was an MMO with no quests or goals. An online game with no players. A crafting and resource collection game where most of the materials were physically impossible to acquire due to rampant glitches. A great big pile of completely unfinished mess.

Quote from Digital Homicide Library Review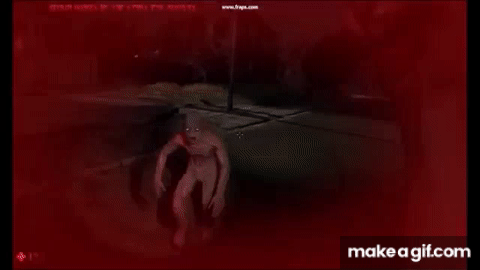 Devil's Share was an inconceivably broken horror game that was so unbalanced, there was no way to stay alive. And sheer attrition was the only way to make any progress.

Quote from Digital Homicide Library Review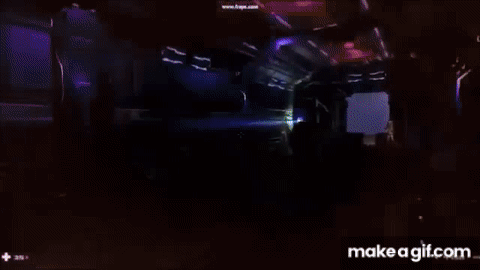 Galactic Hitman was a shooter that was, somehow, was even less finished than The Slaughtering Grounds. Two enemy models across the entire game, no AI, levels made entirely out of identical narrow hallways, perfectly accurate enemies that didn't move and could not be outmaneuvered. Oh! But if you duck, they suddenly could not land a single hit on you.

Quote from Digital Homicide Library Review
At the time Darklordjadow1 uploaded the video, Digital Homicide has 11 games published on their Steam profile. (Some podcast listeners once suggested that the program cover Steam as a game publisher too. Worth looking out later if we could.) Moving forward to the games that Colby KRD donated, he started off with Temper Tantrum.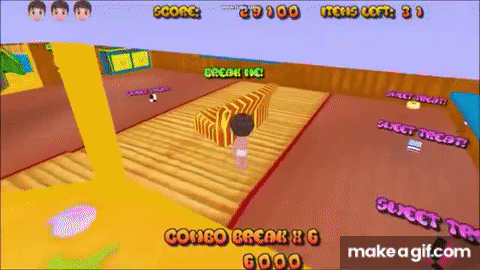 You play as a little boy who runs around demolishing all the stuff in a house while being chased by ghosts that knock him unconscious with one touch. Really. The ghosts are the real heroes here. It's astounding how cheap the game looks. You stand near an object that spontaneously explodes with no animation. And the ghosts are completely static models that float around but don't actually move.

Quote from Digital Homicide Library Review
Game-wise, Darklordjadow1 did not mince his words on reviewing the controls.
The big overwhelming cancerous problem with the game is the controls. If you're standing still, you can move in any direction you want. But if you don't go straight, the camera takes so long to re-center behind you. You're basically blind for two or three seconds while the camera drastically swerves around. Once you start moving, however, the controls become ridiculously stiff and slippery at the same time. Your character turns by running in a giant circle until eventually he goes in the direction he wants to. So you're constantly overshooting every time you try to turn.

Quote from Digital Homicide Library Review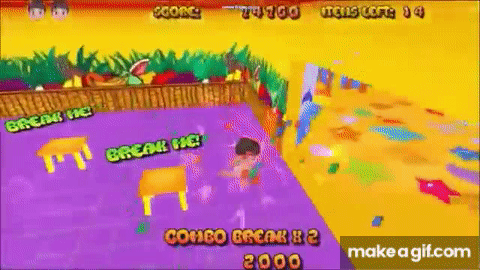 You just have no ability to move with any precision which is exacerbated by the level layouts. Every room has one extremely narrow entrance and exit and many of the rooms are too narrow to maneuver around the ghost. So if you're stuck in the same room, it's one good friggin' luck getting around them. Trying to plan around or outsmart the ghost is a waste of time because the bastards can face the wall and beeline straight towards you

Quote from Digital Homicide Library Review
You pick up pieces of candy which allow you to kill the ghost only for them to respawn five seconds later. But candy is hard to get. It's not hard to find it, mind you. It just takes four or five passes by each piece of candy before you pick it up because the controls BLOW ASS!!! And once you have the candy, your movement speed increases and the controls get even worse. You can't make a slight turn without slamming into three different walls.

Quote from Digital Homicide Library Review
Capping off all of this is the horrendous camera. You have zero control over the camera and it barely manages to follow you around. It takes ages to turn so you can't see where you're going. You can get stuck on the other sides of walls. And I've lost count how many times I've done a simple turn only to run smack into a ghost I couldn't see and die. Just shit all over the place.

Quote from Digital Homicide Library Review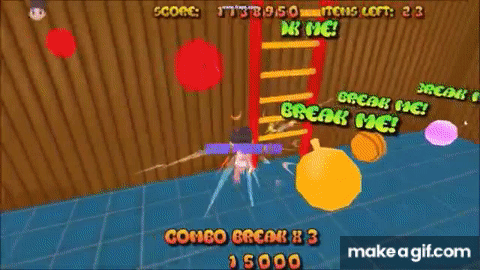 The game is only three short levels long. Once you beat them, the game repeats the same levels with an additional ghost thrown in. I don't know if the game has an ending or it's one of those "Just trying to beat your high score. Who gives a crap?" games. Frankly, I don't care.

Quote from Digital Homicide Library Review
Darklordjadow1 closes his Digital Homicide game review of Temper Tantrum as follows.
The game fundamentally is not fun to play. About the only positive [feedback given] for the game is its default price was only 99 cents. And it's usually on sale for 50 cents. So is the game at least worth a piddly little 50 cents?

Quote from Digital Homicide Library Review
He answered his own question with clip of Freakazoid.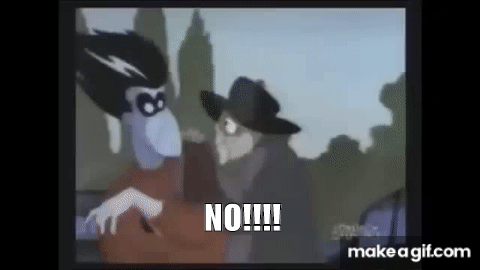 Being your own gamer, researcher, transcriptionist, what-not can be challenging. So challenging, I see myself writing a sequel to this article. So while waiting for the next article to come out, do me a favor.

Click this image above to see for yourself if you can be your own web developer, online marketer or be a successful game developer. Definitely not in the mold of Digital Homicide Studios. See you on the next article.